Social Impact
Our mission is to empower people from all walks of life to create positive change in their communities through collaborative efforts and innovative solutions. We are dedicated to creating social impact by engaging underserved, economically marginalised, communities across the globe.
QoreNext is committed to building a diverse and inclusive workforce that empowers individuals from all backgrounds to contribute to our company goals.
We believe that a diverse team is a stronger team, and at QoreNext, we actively seek out and welcome individuals from all communities to join us in achieving our company goals. we are committed to fostering a diverse and inclusive workplace, where individuals from all backgrounds have the opportunity to make meaningful contributions to our goals.
Our Social Impact Model
Qore aims to resolve data quality problems of its customers at scale by including differently abled gig workforce in the QoreData Factory Gig Platform (a solution encompassing automation, machine learning and the human mind)...
At our Qore, we believe that everyone should have equal opportunities and access to resources that can help them thrive.
The QORE Gig Platform has the capability to connect underserved communities with Data Management Industry
3 STEP PROGRAM

Accessibility to the differently abled
Work from anywhere in the world
Gender
Handicapped
Autism
Underserved Communities

Onboarding
E-training will be provided to all data researchers before they can start working on curating datasets
Regular support and training by QORE will be provided to ensure success for the gig workforce

Global Payment
Multiple payment options with ability to make real-time payments

Recruit
Through LinkedIn, internal referrals, by Partnering with Community and Organizations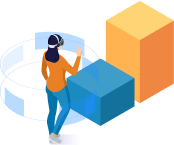 Train
Through E-Learning before start working on thecurating data sets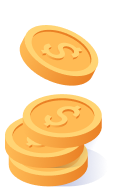 Payment
Instant payment globally
53%
Gender diversity woman in Qore Workspace
20%
Of Diversed Gig workforce across the globe
The QORE Gig Platform has the capability to connect underserved communities with Data Management Industry

Accessibility to the differently abled
Work from anywhere in the world
Gender
Handicapped
Autism
Undeserved Communities

Onboarding
E-training will be provided to all data researchers before they can start working on curating datasets
Regular support and training by QORE will be provided to ensure success for the gig workforce

Global Payment
Multiple payment options with ability to make real-time payments